Aerial Drone UAS / UAV Photography and Videography
As commercially licensed and insured drone pilots, we produce stunning, high-resolution ultra-high-definition (4K) video, 360 degree photographs, spherical photographs and still images from perspectives not possible without aerial photography and at a fraction of the cost of traditional helicopter-based photography.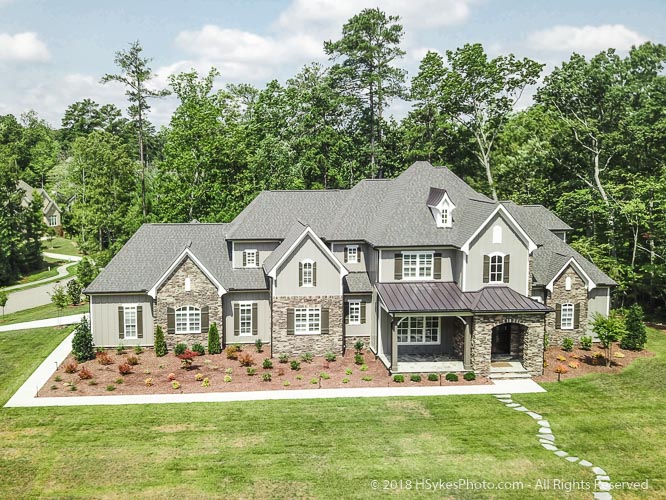 With multiple drones, which are also known as unmanned aerial vehicles (UAV) and unmanned aircraft systems (UAS), we are able to deliver breathtaking videos covering every possible perspective. With our post processing expertise and website knowledge we can combine multiple video clips, still images, text and audio into your website and social media feeds without requiring you to deal with multiple vendors.
Commercial usage of drone still and video photography includes real estate sales, construction inspections and project progress documentation and marketing.
Spherical, Panorama and Polar Photography
Our drones can be used for many types of specialized photography, including spherical photographs. These photographs can be thought of as a kind of virtual reality, where you can look up, down, side-to-side or even around in a full circle to see what's in that direction. Most social media sites support spherical photographs, and, when displayed on a device with motion sensors, which includes most smartphones and tablets, it will pan to different parts of the image as the device is moved. Zooming is supported by pinching and unpinching. An advantage of spherical photographs is that people spend more time viewing them as they explore their unique panning functionality. Their limitations are that they are not the best choice for printing, and websites need a special viewer, which some websites don't include.
Panoramas are a group of photographs which are combined into an single image. One of their advantages is that they allow us to get closer to a structure, avoiding obstructions like trees or other buildings for an unobstructed view of the structure. Since they are made of multiple images, they can be produced in very high resolution.
Video snippets
We offer multiple video options, including circling around an object of interest, flying past an object of interest, zooming in, out or above an object of interest, and time lapse photography.
The following video snippet shows examples of some of the type of video clips that are useful for real estate and construction projects.
Why Hire Us for Drone Photography and Videography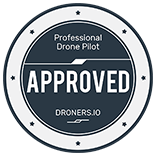 Drone usage is an exciting, emerging, and rapidly changing technology with vastly different requirements for hobbyist, recreational and commercial use. For North Carolina commercial use, or any time drones or images taken from a drone are used for a business or if remuneration takes place, all of the following must be in place to avoid huge fines and penalties.
The drone must be registered with the FAA.
The drone pilot must be licensed by the FAA.
The drone operator must have an NC UAS Commercial Operator's Permit and have passed an NC Department of Transportation written exam.
The drone pilot must confirm that the location for the drone flight is a location where flights are permitted or obtain necessary government approvals prior to the flight (restrictions exist in many places that are miles from the nearest airport or even small heliport landing spots).
The owner of the property where the drone will take off, land and be photographed must give permission.
Drones may only be operated within the hours specified by the FAA or necessary waivers must be obtained.
Since normal business insurance excludes drones, we recommend confirming that the drone operator has special drone insurance.
When you hire HSykes Photo as either your photographer or videographer, we can manage all of the preceding items for you and even post the resultant pictures and videos on your web and social media pages. Alternatively, we can photograph at locations where you already have permission and provide high resolution images, compressed images for quick display on websites, and/or 4K or Ultra-high definition video.
---